Monthly Archives:
December 2011
I finally got time to take pictures of some of last years miniatures.  Ten miniatures have been added to the painted miniature galleries. Larger and more pictures can be found in the galleries.
In the Crocodile Games gallery there is: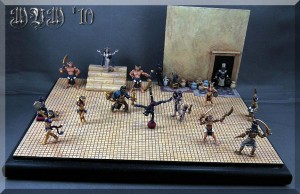 "The Basti Market"
Which was Crocodile Games Best of Show winner at Gencon 2010.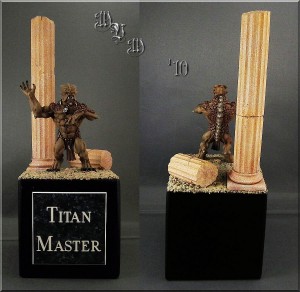 "Titan Master"
Second place in Crocodile Games Conversion or Diorama Category at GenCon 2010.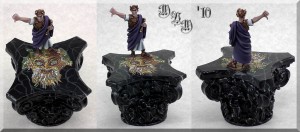 "The Emperor"
Second place in Crocodile Games Single Figure category at Gencon 2010.
In the Darksword Gallery there is:

"Mountain Conflict Dragon Diorama"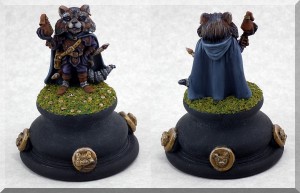 "Raccoon Thief"
In the Reaper Gallery there is: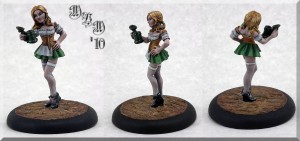 "Gretchen, Oktoberfest Fraulein"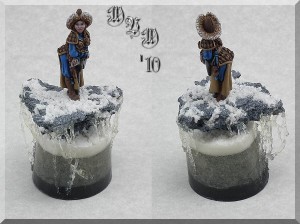 "Anushka"

"Angler Fish"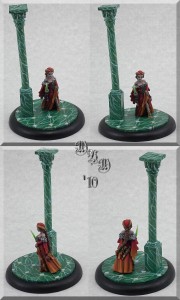 "Hannah"
And in the Misc Miniature Gallery there is: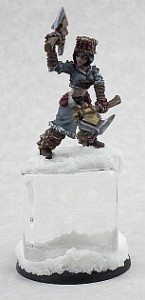 "Manhunter"
I was asked to submit three of my miniatures for publication.  The miniatures are the Darksword Female Sorceress, Crocodile Games Bathtime for Bubbles and the Eastern Front Mermaid were published in CMON's 2009 Annual.
These miniatures can be seen in the miniature gallery section of the site.