Elven Fairy Magic was painted for Morland Studios in 2013.  She is an officially licensed  1/6th scale model kit based on the artwork "Elven Fairy Magic" by Howard David Johnson and was sculpted by Joe Laudati.
Elven Fairy Magic was the first figure that I completely painted in Garage Kit US colors.  I have been using this brand of paint for just over a year now and they have become my favorite paint brand.  They work equally well as a brush on paint and as an airbrush paint without any batch color consistency problems, paint cracking or other nastiness I've had from other paint brands.  They also play nice with most miniature paint lines and  I HIGHLY recommend this brand of paint.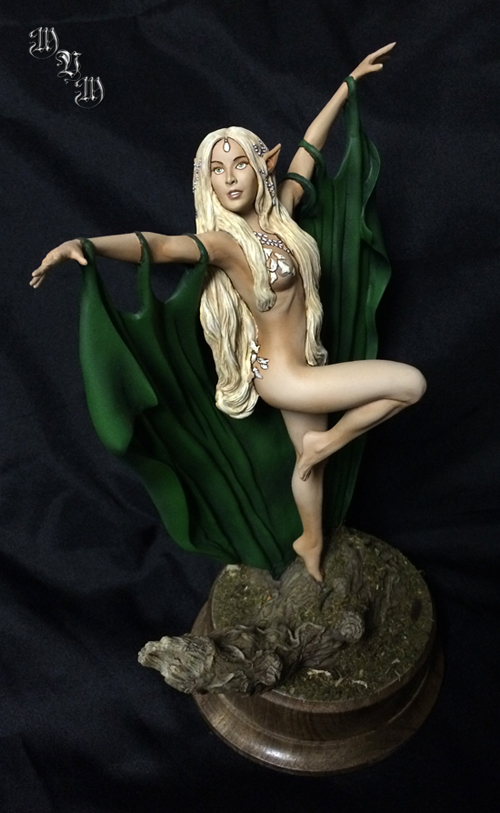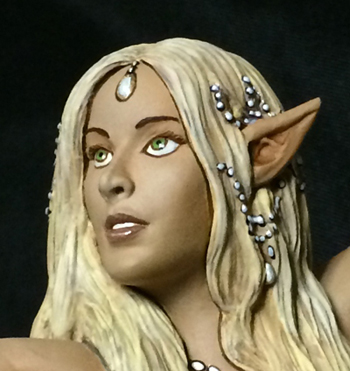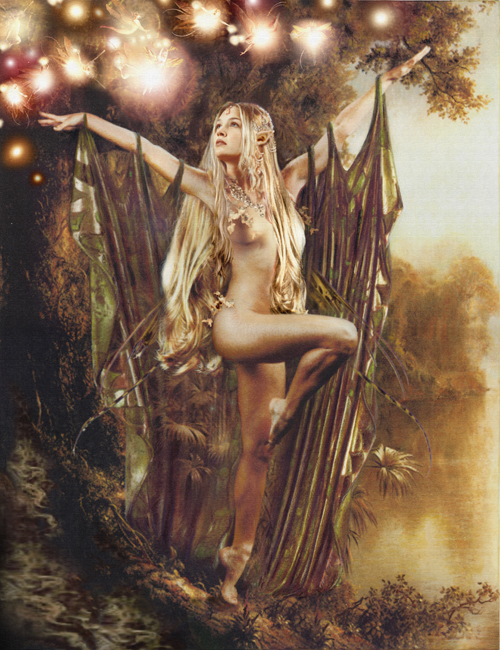 More views can be seen in the Elven Fairy Magic Miniature Gallery.
 The Elven Fairy Magic model kit can be purchased from Morland Studios at:
The Garage Kits US Colors website is:
Howard David Johnson's website is:
Joe Laudati's website is: